Case study: Save the Hipsters gets more progressive through Pardot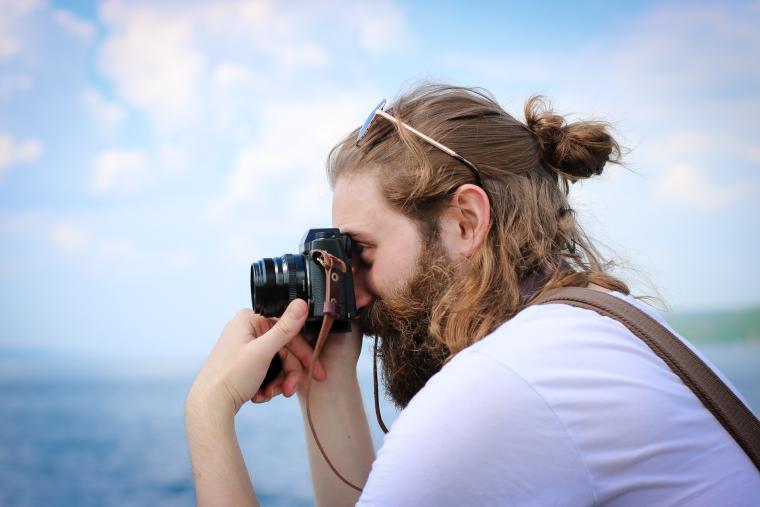 "We felt like Idealist Consulting really got how we are working to be progressive both with our tech systems and our mission."
Save the Hipsters is a Portland-based organization that is dedicated to preserving safe environments for hipsters by providing resources to spread DIY, artisanal, independent communities throughout the United States.
Save the Hipsters was founded in 2015 by several former staff writers of the hit TV show Portlandia, including Marketing Director Millie Jensen.
"We wrote these jokes about farm-to-table and pickling that the rest of the country thought was just hilarious, but there was something very real at the source that we take very seriously. We felt compelled to spread the ethos of hipsters nationwide."
They founded Save the Hipsters and set up a DIY Squarespace website with a simple donation button. Donations flooded in particularly after the 2016 election when hipsters felt an increased threat to their identity.
They started using Salesforce's Nonprofit Success Pack in June 2016 (with help from Idealist Consulting) and later that same year made the decision to switch from MailChimp to start using Pardot to amplify their donor generation and nurturing strategies. While they loved MailChimp's easy-to-use templates, its lack of strong integration with Salesforce meant they had a hard time connecting their email strategy to anything else. They engaged Idealist Consulting to help ensure they saw a good return on their Pardot investment and set them up with a solid strategy and technical implementation help that could build on their NPSP configuration.
As Millie says, "We knew there was so much more we could be doing to save the hipsters if only we had a more sophisticated technology strategy in place. We're a small DIY team, but we got tired of using different tools for everything - Google Analytics, Hootsuite, MailChimp, Salesforce web-to-lead forms, Unbounce...we realized we needed professional help to get to the next level."
Building a Strategic Foundation 
Idealist Consulting began the engagement with Save the Hipsters by conducting a thorough discovery process aimed at identifying audiences, marketing channels, current and future state of communications department, and goals.
One of the first key steps was to build out constituent personas and map out the constituent journey. With Idealist's help, Save the Hipsters identified three key audiences:
1. 35-44 year old Portland expats now living in other cities (likely donors)
2. 18-34 year olds who recently moved to Portland (brand followers, future donor potential)
3. 55+ year old parents of hipsters (could be prime donors with a little education/nurturing)
Idealist Consulting built out persona descriptions and also advised Save the Hipsters about how to best track this data through fields in Salesforce that they could then segment in Pardot.
Another key part of the initial strategic discovery was having a conversation about where Save the Hipsters wants to be a year from now. It can be difficult to identify clear goals, so Idealist Consulting guided Save the Hipsters to focus on one simple metric: generate 50 recurring donors (donors who give on a monthly basis).
Translating lead generation to donor generation
Next, Idealist Consulting worked with Save the Hipsters to identify ways to generate new donor leads beyond just the donation form and newsletter button currently on their website. Idealist Consulting provided an editorial template with one month's worth of content ideas and encouraged Save the Hipsters to start a blog posting just once a week to start with.
"This gave us an opportunity to finetune our voice while also creating content we could use in future email campaigns."
Idealist Consulting also brainstormed with Save the Hipsters to create several new lead generation campaigns including "Hipsters on the road", aimed at Portlanders traveling outside the hipster zone for spring break.
"We heard too many sad stories about Portlanders going to Austin and ending up at Chipotle for tacos. Why not provide a city guide that could direct them to the most Portland-like experiences anywhere in the world?"
Another key element was optimizing every communication piece with a simple call to action: Donate now to Save the Hipsters.
What does lead nurturing look like for a nonprofit
Next, Idealist Consulting worked with Save the Hipsters to set up a custom rubric for grading and scoring leads. They identified what web actions would put them on a specific communication path; for example, the people who signed up for "Hipsters on the road" would be much more likely to turn into recurring donors than someone who had never engaged with the nonprofit.
"We knew that parents of hipsters and former hipsters nostalgic for their twenties would be prime candidates for becoming recurring donors but we'd never been able to capitalize on this. With Idealist Consulting and Pardot's help, we built out engagement programs in Pardot to give them DIY info appropriate to them, racking up more points through Pardot scoring with each engagement. The donations came flooding in."
The key for Save the Hipsters was that whereas they were now paying more for a tool, all elements of their communications and technical team were connected.
MailChimp did not have forms, a strong Salesforce integration, or robust analytics which is why Save the Hipsters originally turned to Pardot. What they did not expect was that using progressive technology would let them skyrocket into a whole different level of saving hipsters and expanding their mission.
"Idealist Consulting has been phenomenal…we had a vision but with all our juice cleanses, estate sale foraging, and pickle-making it was very hard to find the time to focus on smart technology. Idealist harnessed our energy and made it a reality in a scalable, automated way. Now we can focus on the important work of spreading hipster communities even further in the world." 
April Fool's!
This is not a real organization. However, the challenges and solutions are very real. Idealist Consulting can help you with marketing automation (including editorial calendars, segmentation, lead generation ideas, and content optimization) as well as Pardot Quickstarts to get you up and running quickly with Marketing Automation.